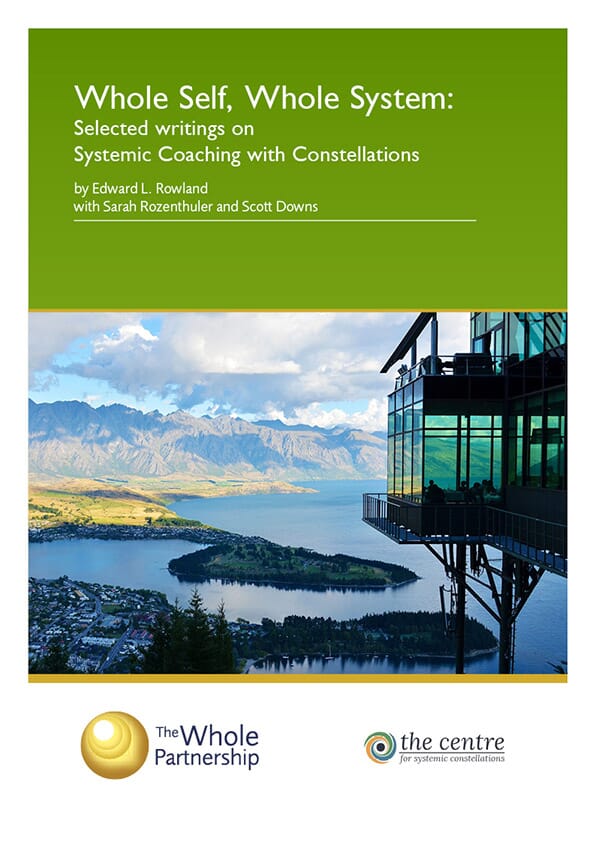 Whole Self, Whole System: Selected writings on Systemic Coaching with Constellations
We're delighted to offer this free ebook, exploring the powerful method and perspective of Systemic Coaching with Constellations, and how it enables leaders to navigate complex challenges and find solutions that strengthen the whole system.
"Perceiving and acting more systemically is the key leadership skill for today's complex, ever changing and interconnected world. At the same time, it can be fiendishly tricky to explain! In this compendium, Ed (with Sarah and Scott) beautifully cracks the conundrum and gives us an accessible yet authoritative account of the leadership skill our world so urgently needs. A valuable gift to both leaders and those who coach them" 
Deborah Rowland, Formerly People Director, BBC Worldwide, Author, Still Moving.
To download the ebook, please fill in the form below.
You can also read about our programmes on Systemic Coaching with Constellations here.